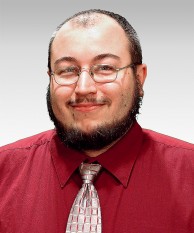 Raleigh, N.C. (PRWEB) June 02, 2012
Immediately after Google announced May 30 that it would replace Google Places with Google+ Local, the Consultwebs.com, Inc., SEO and Social Media teams came up with a plan of action for the law firm Web marketing companys clients.
In a new article on the companys legal marketing blog, Consultwebs.coms Senior SEO Data Analyst, Daniel Sexton, shares the plan of action and describes how it can allow law firms to take full advantage of this major change by the search engine giant.
Theres no question that Googles new features will help your law firm get recognition in the area that matters most your local market, Sexton, a veteran online legal marketing consultant and Google Analytics Qualified Individual, writes in the article, Google+ Local: What Does it Mean for Law Firms?
According to Sexton, Googles replacement of its Google Places pages with Google+ Local pages reflects the search engine giants recognition that searches for goods and services including legal services are tied to a Web users geographic area.
The Google+ Local page will now appear in organic search engine rankings and under a maps search in the same way that Google Places pages appeared in the past, Sexton notes. The Google+ Local pages also will appear across Googles mobile properties.
Additionally, the change will add a new Local tab within Google+ and integrate Googles acquisition of the Zagat review service.
For law firms, the most important change may be that a new Google+ Circles filter will allow users to find reviews and recommendations from friends, family and colleagues, Sexton writes. Also, businesses will be able to review other businesses.
Under a new review system, businesses such as law firms will be rated on a 0-30 scale.
Therefore, it is crucial that your clients review your firm since this will also affect your ranking position on organic searches, Sexton says. A significant number of reviews will also give prospective clients a higher confidence level that your law firm is the one they want handling their claim.
According to Sexton, law firms can adapt to the Google change by: